Parks don't have to be green. The brand new Liberty Park, built atop the agonizingly named World Trade Center Vehicle Security Center and Tour Bus Parking Facility in lower Manhattan, is an acre of modernist walkways, weirdly angled wooden benches, and planters overlooking the National September 11 Memorial & Museum.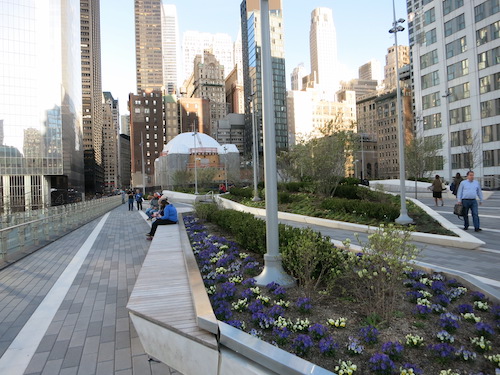 When it opened on June 29, 2016, Gothamist called it "sparkling". The New York Times extolled its "touches of whimsy" and predicted it was "sure to become a popular destination, particularly when a half-dozen young honey locusts and other trees mature into a dappled canopy over an exposed, hard-edged expanse."
As yet, the hard edges still dominate, and on a pleasant early spring day as the workday came to a close, only a few people were using the park for anything but a route from one place to another.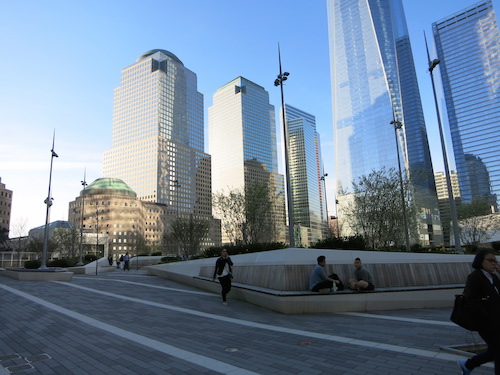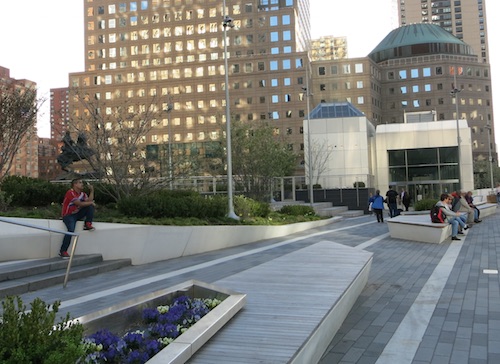 At the western end, the new St. Nicholas National Shrine, designed by Santiago Calatrava, was taking shape (more rapidly than the honey locusts). It will replace the original St. Nicholas Greek Orthodox Church, which was destroyed by the September 11 attacks.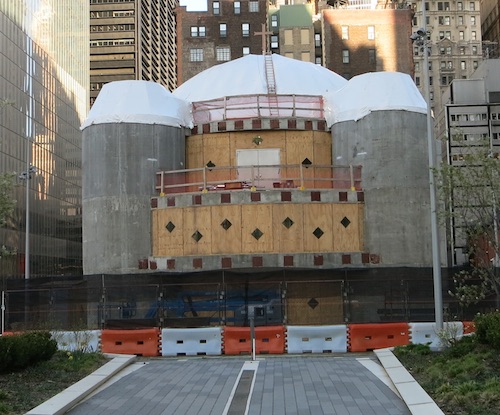 The planters were looking nice – perhaps an augury of urban-bucolic things to come.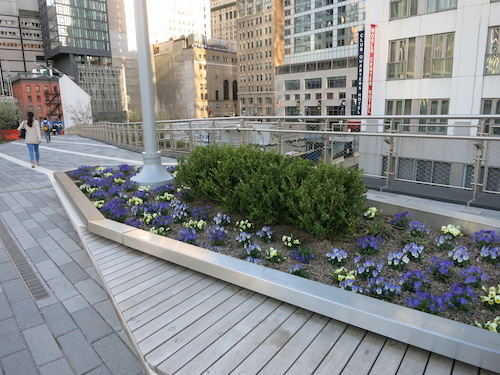 And the views of One World Trade Center and the other shiny new buildings are unbeatable.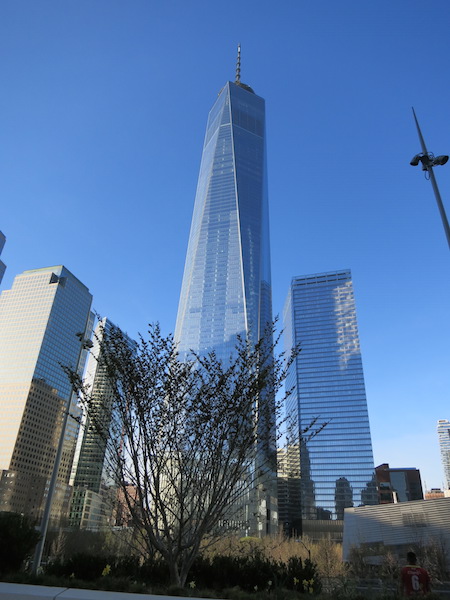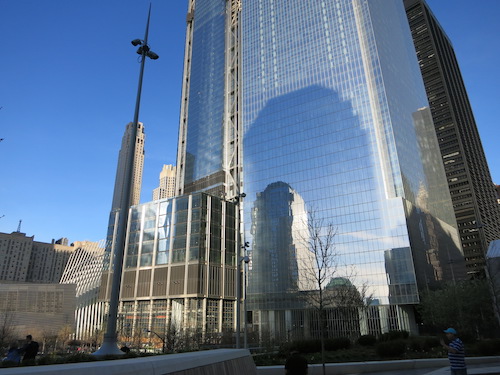 All photos © Jon Sobel, Critical Lens Media