We came across this modest triangle on an excursion to the new Museum of Food and Drink at the edge of McCarren Park straddling the neighborhoods of Williamsburg and Greenpoint in Brooklyn.
The Brooklyn-Queens Expressway looms above, but the beech trees offer a modest reminder of why we build columns and towers.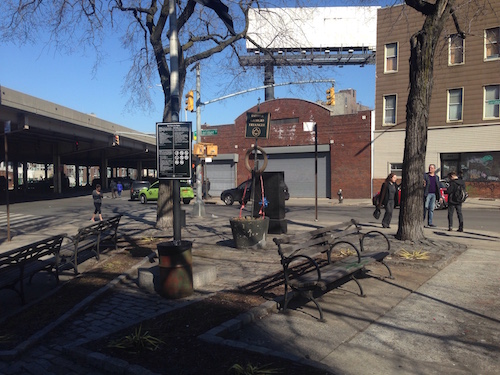 Father Giorgio Triangle honors Captain Edward J. Giorgio, a local priest and marching band founder who became an Army chaplain during World War Two. Having lost a leg in Europe, he died back home, of blood poisoning, at just 36. The local post of the Catholic War Veterans is named for him as well.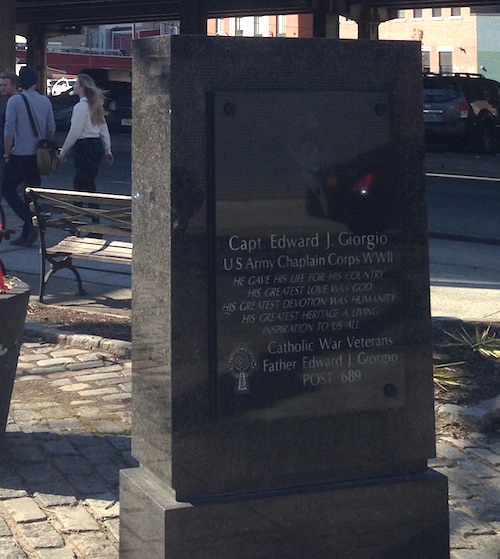 The original 1951 bronze plaque, stolen in 2008, was replaced in 2010 by the shiny graphite one we see today, proving Father Giorgio is still remembered all these years later.