Idlewild Airport was renamed for John F. Kennedy way back in 1963, but the name lives on in Idlewild Park, a big marshy area between the airport and the Queens neighborhoods of Rosedale and Springfield Gardens. Finding Springfield Park and Brookville Park were no-brainers – they're real parks, with signs, paths, bodies of water, and sports facilities.
Idlewild Park is another thing entirely.
After driving back and forth along wild, winding Brookville Boulevard and realizing there was no entry point to Idlewild Park to be found there, we decided to try our luck at the soccer field at 149th Avenue, where there was parking and a game going on.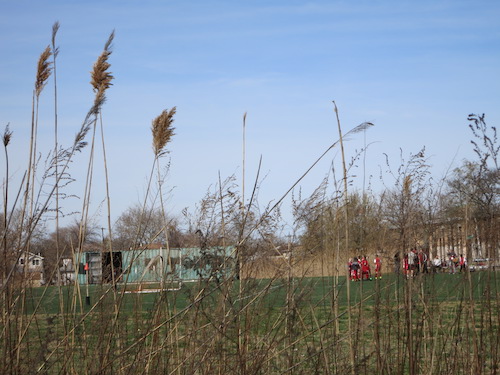 Looping around to the far side of the pitch, we pushed our way through the reeds and found a crude trail of sorts.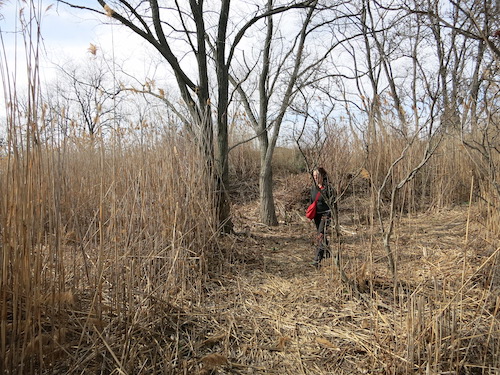 A minute or two of walking, and voilà: the marsh.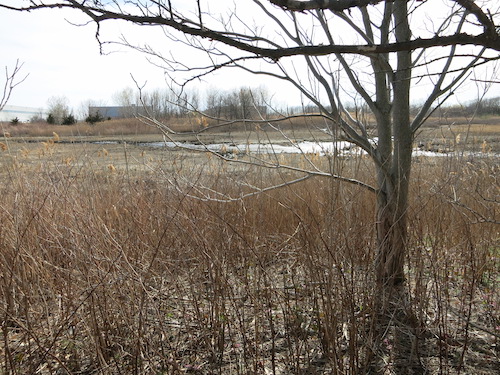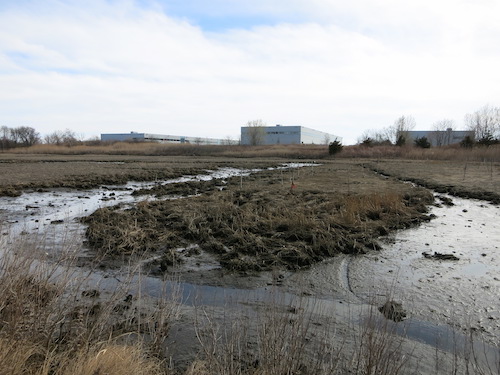 From another little trail atop a ridge along the east side of the soccer pitch, we could see a creek wending its way east towards the wider stretches and tributaries of Hook Creek.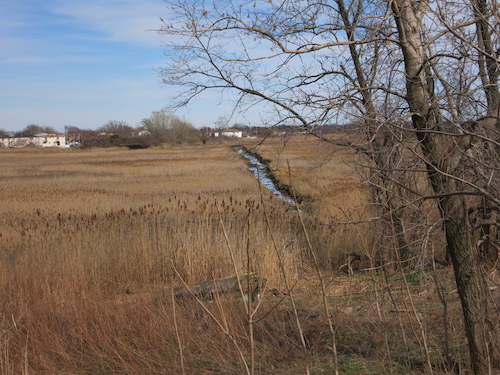 For most of us New Yorkers, these are extremely outlying areas that we're unlikely ever to come to by chance. So I should mention that our excursion was actually motivated (and specifically by this Curbed article) by a desire to visit the edge-of-Queens communities of Warnerville and Meadowmere Park, and naturally we tracked down the obvious place to eat. In Warnerville (or Rosedale – it's confusing, so never mind), through a twisting warren of roads with some houses still showing Superstorm Sandy damage, you can find the Bay House, a nice place to eat in a very out-of-the-way location. At high tide you could even take a boat up to the head of Jamaica Bay and dock a boat right there.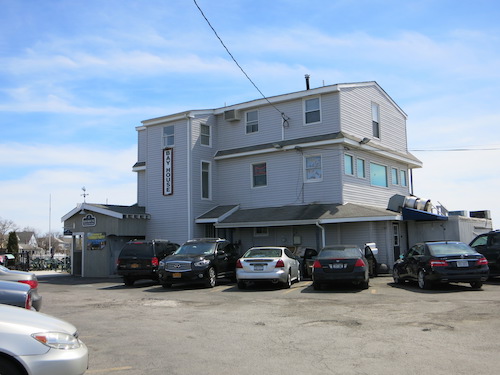 The sign in the water, much too small to read in this photo, warns boats to go no further – you'd be entering airport territory.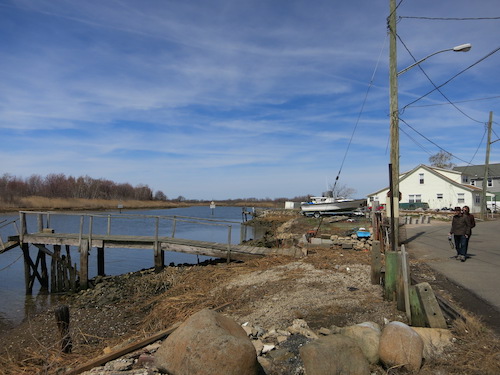 From the vantage point of Rockaway Boulevard, across the road from the Five Towns Shopping Center, the footbridge to Meadowmere Park looks like a rickety old thing. In fact it's a perfectly serviceable route to the tiny "forgotten" island community of Meadowmere Park, which is so not forgotten it has its own fire department.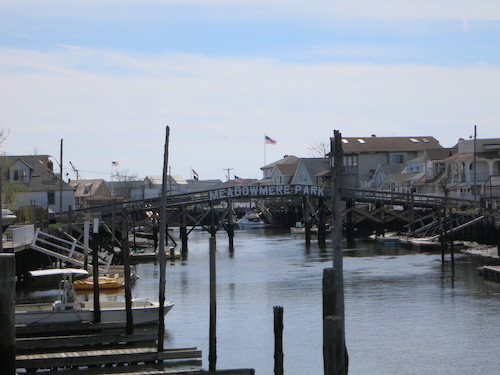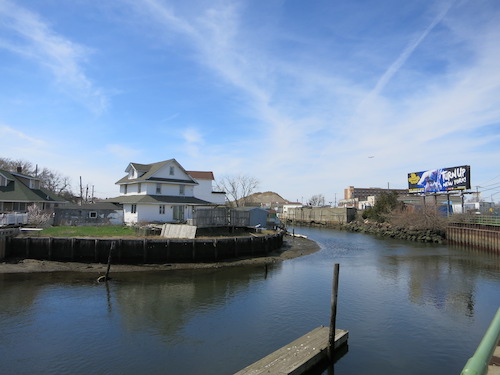 And of course, you don't need to be in a park or a wildlife sanctuary to see wildlife. Cranes, for example, make their home around the old docks. Sure, the jellyfish may soon inherit the Earth, but for now, New York City and its 578 miles of coastline still have natural wonders aplenty.