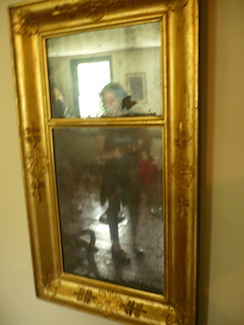 Edgar Allan Poe lived the last few years of his life in a small house in the then-rural Bronx. He'd moved there with his ailing wife in the vain hope that the country air would give her TB-wracked lungs some more breathing room. After her death in 1847 the famous but still poor writer and his mother-in-law stayed in the house until his own demise in 1849.
Decades passed, The Bronx urbanized, and apartment buildings crowded around the old house until its own destruction seemed inevitable. Fortunately for posterity, funds were raised to move the house, now called Poe Cottage, a few blocks away into a small park beside the Grand Concourse now known as Poe Park.
Newly restored, the house still stands there today, not just the preserved home of a famous American but a reminder of what The Bronx was like not so long ago.
A couple of the furnishings inside actually belonged to the Poes. One is the mirror (above right). Visit, then walk the neighborhood and picture the writer heading west and over the
High Bridge
on the lonely walks he used to take.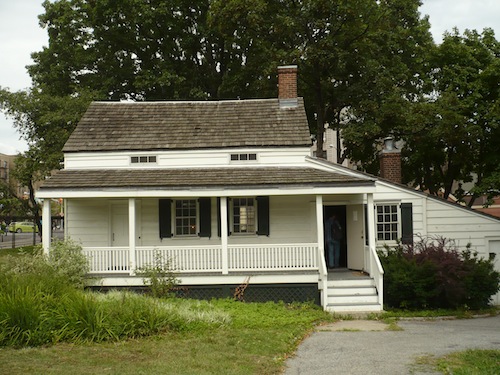 Poe Cottage is open for tours. And while you're in Poe Park, don't miss the Visitor Center, designed by Toshiko Mori. An art exhibit that happened to be in residence during our visit offered not only art but free drinks and potstickers.
As I always say – or think, anyway – you never know what you'll find when you visit New York City's far-flung parks. Sometimes even free food!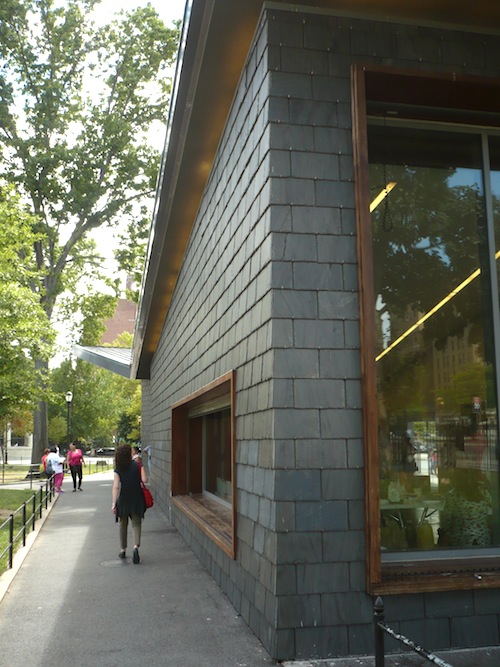 The rest of the park is unspectacular – some grass and trees, a playground, rest rooms, and a gazebo you can't get into.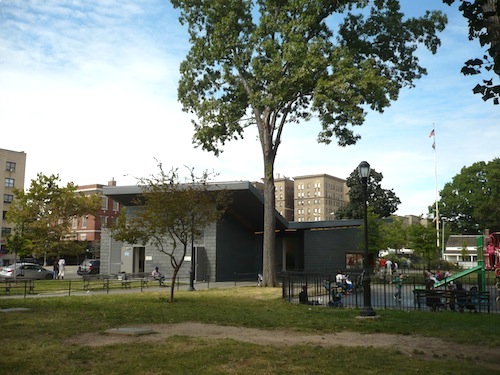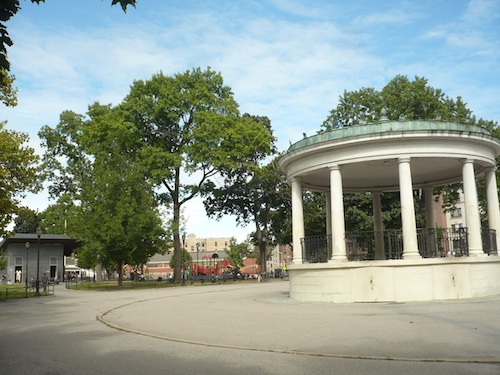 But Poe Cottage is must-visit for lovers of historic houses, literary history, or both.