The New York City Vietnam Veterans Memorial Plaza sits right off South Street and the Hudson River waterfront. Though located in the old part of the city, it's a modern-style plaza, constructed in the mid-1980s, renovated and expanded just after the turn of the century, and rededicated just after the trauma of 9-11.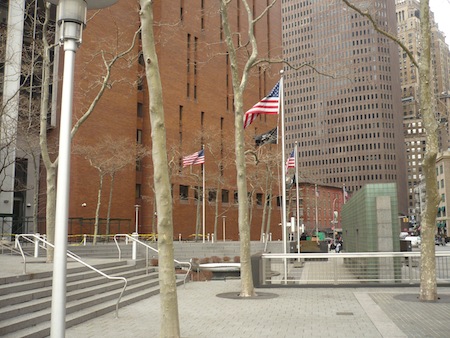 The central feature is a muscular glass wall inscribed with excerpts from letters written home by American soldiers who were to die in the war.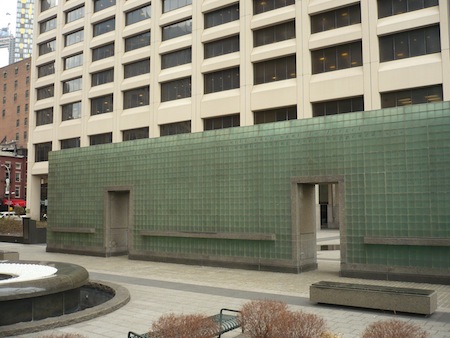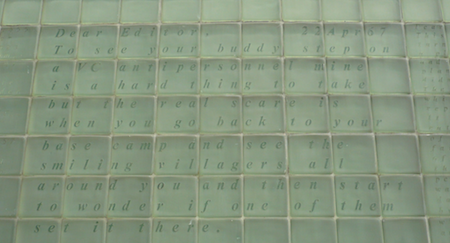 If the writing appears hard to read, it's not poor photography. On the Plaza website, the Friends of the Vietnam Veterans Plaza admit that, renovation aside, the wall "needs serious attention" and "is now losing its luster and legibility." The group hopes to redesign and rebuild this poignant memorial.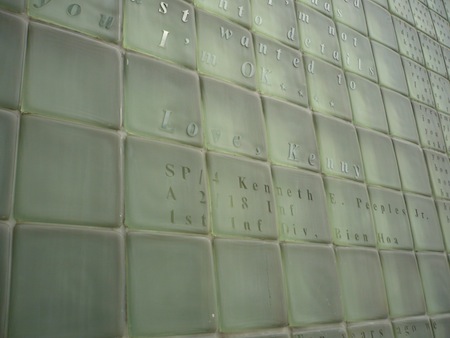 In the meantime, with its steps, plaques, and angular elements, the plaza continues to evoke and memorialize the lives of the 1,741 New York City residents who died in that terrible war.