Generally I don't include community gardens in this blog, but coming upon
Parque de Tranquilidad
on a walk through the East Village was such a lush surprise I couldn't skip documenting it. Built on the site of an 1887 synagogue and founded in 1979, the garden has winding paths, charmingly crumbled seating, and a water supply that keeps the dense vegetation thriving.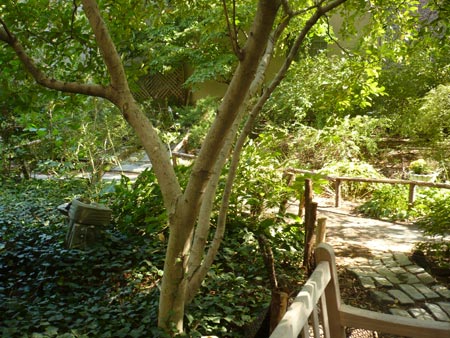 It's one of those spaces that feels bigger than it is thanks to the tight spaces, the twists and turns, and the elevated oxygen levels.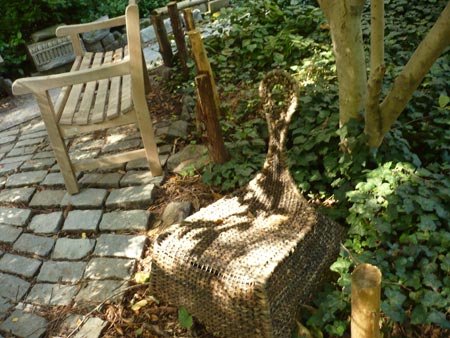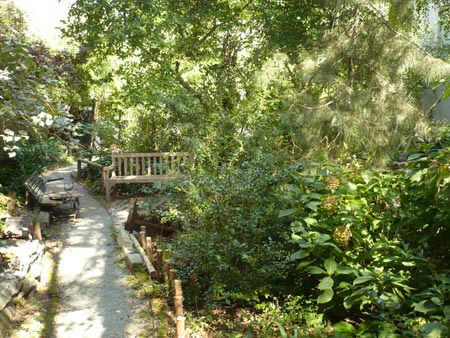 And look! Big yellow fruit!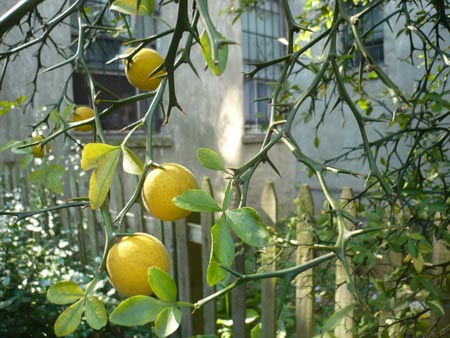 So pay a visit to Parque de Tranquilidad on Far East 4th Street next time you're in the East Village. And if it's summer or early fall, bring insect repellent – this place has its own microclimate.