A sojourn to the southern tip of Manhattan provides the urban explorer a welcome break from the miles and miles of
grid
covering most of the island like a giant screen door laid over the land.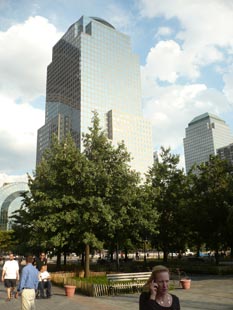 There's the waterfront, of course, and large well-known spaces like
Battery Park
, plus smaller surprises like the
Irish Hunger Memorial
and
Rector Park
.
These outdoor spaces aren't always official city parks. The World Financial Center is a set of three large buildings immediately west of the World Trade Center, surrounding a landscaped plaza called the
World Financial Center Plaza
, adjoining the picturesque
North Cove Marina
. I saw an outdoor concert here on the Saturday just prior to the terrorist attacks of 9-11 and for that reason this area, which was more or less undamaged by the collapse of the towers, resonates weirdly in my memory, especially since it's so pristinely clean and shiny.
The plaza has lots of open space as well as grass and trees.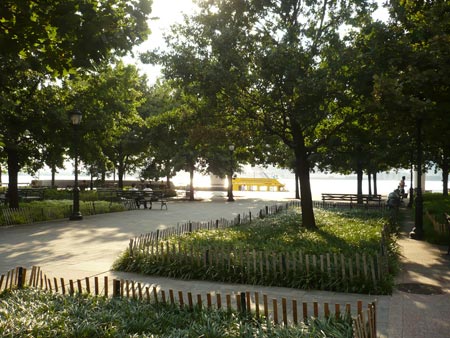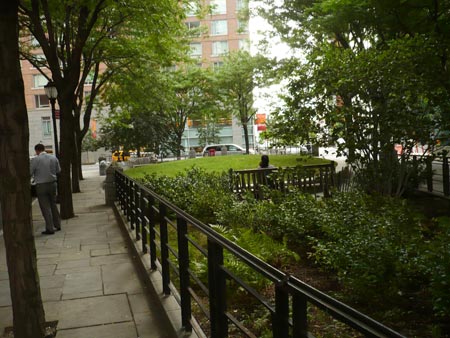 Here's where you'd go to learn sailing skills, too: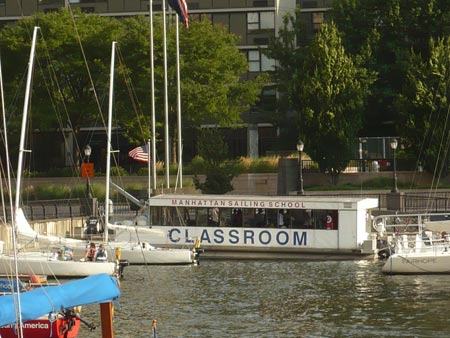 And if you're lucky (and rich) you can keep your yacht here at North Cove, whose chairman is none other than America's Cup champ Dennis Conner.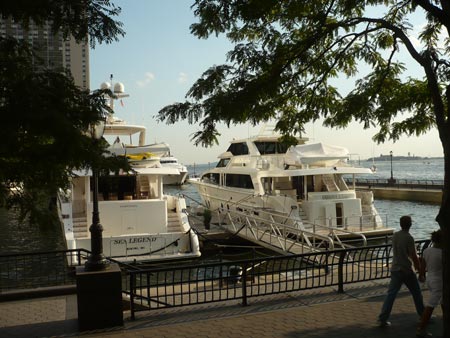 What, you don't have a yacht? Well, at least you can watch plenty of boats go by from here. Or take a ride on one of these: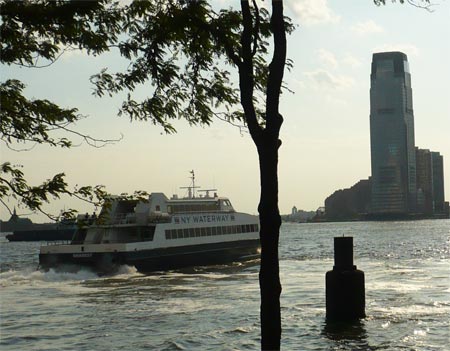 All of this just goes to show that parks are where you find them—even when they're not called parks. Stay tuned: the next entry, about
Pumphouse Park
, will include a great photo of the rapidly rising 1 World Trade Center (formerly designated the Freedom Tower).