Once again I'm breaking my rule and covering a community garden. This time it's because the Gil Hodges Community Garden in the Gowanus neighborhood of Brooklyn is unlike any other space I've come across in the city.
The garden was founded in 1992, 20 years after the death of Gil Hodges, the Dodgers star and manager of the World Series champion 1969 Mets. Also known as the Carroll Street Garden, this spot became in 2013 the first of New York Restoration Project's community gardens to implement a storm water management system. By capturing storm water runoff it helps prevent untreated water from entering the nearby Gowanus Canal, which has been the subject of a huge cleanup project for many years.
The plants nurtured here seem to have been selected for their evocative names: sweetbay magnolia, mountainmint, orange azalea, ruby spice summersweet. It's almost enough to make you suspect the names were made up just for their sound.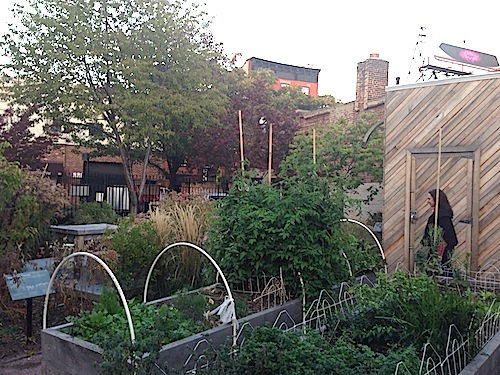 Something about the design of the garden's shed struck my fancy. Here it is in all its architectural glory.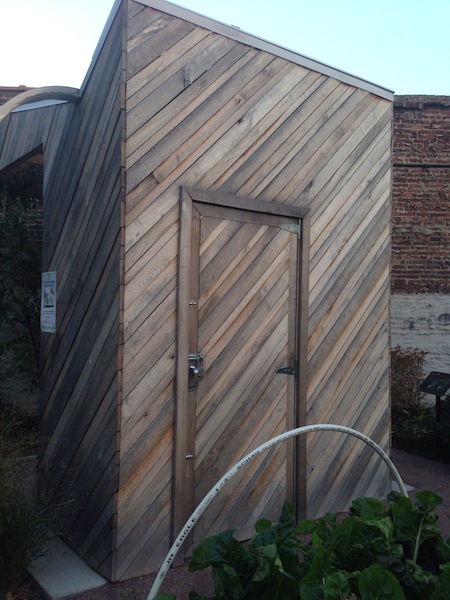 Letting my imagination run a little wild in the patio area, I was reminded of the courtyard of an Italian abbey.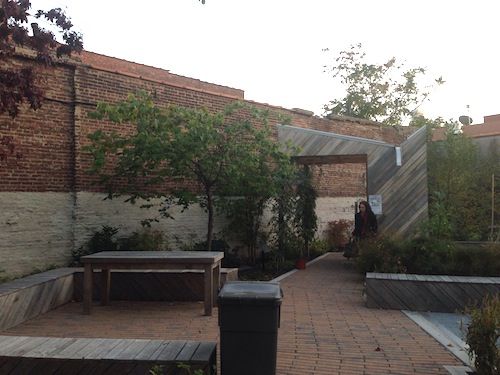 Next up, I'll be getting back to actual parks, with a visit to park-rich Staten Island. But I felt this community garden unlike any other was worthy of a pause and a note.