It may not be a park, but it was a big park-like surprise to me when we happened past the Elizabeth Street Garden yesterday on the way back from a walk to the Bowery lighting district. It's not as if I'd never walked on Elizabeth Street before. It's just that I never knew this place existed.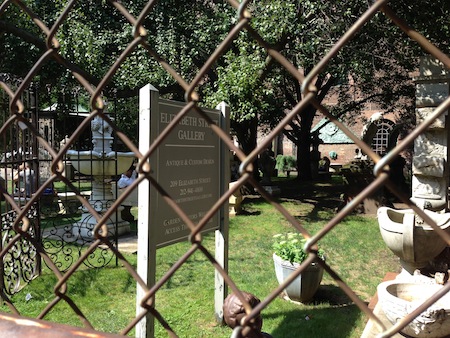 It's associated with the Elizabeth Street Gallery next door, but it isn't clear to me exactly how. Community members are petitioning to prevent development of the site, which is presently full of haphazardly-positioned old sculptures and historic curios, with housing.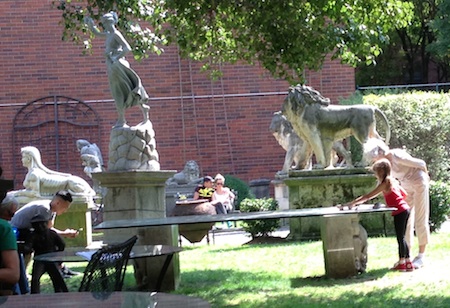 A woman and a little girl examine petitions (petition is also online)
Benches and a few cafe-style tables and chairs, where you can sit and while away some time on a nice day, give this garden the aura of a public space.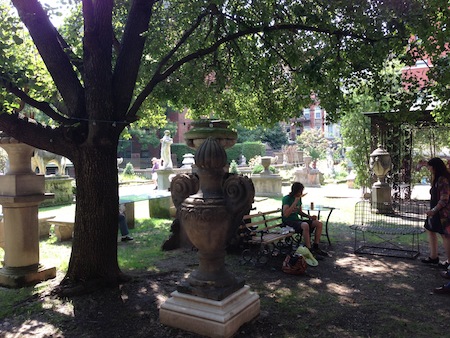 The collection inside is unlike anything you'll find at other antique stores or galleries in the area. The website doesn't list prices but they're posted in the store, and for many of these things they're well into the five figures. Inside, the giant wooden French gaming table and the pig feeder caught my eye especially. But there are interesting objects in the garden too.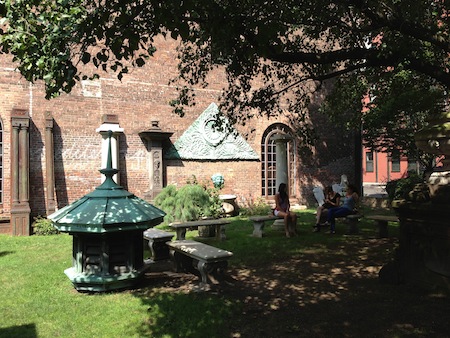 I especially like this cast iron statue of a woman reclining atop a panther, gazing out at the sidewalks of Elizabeth Street. Just like real life!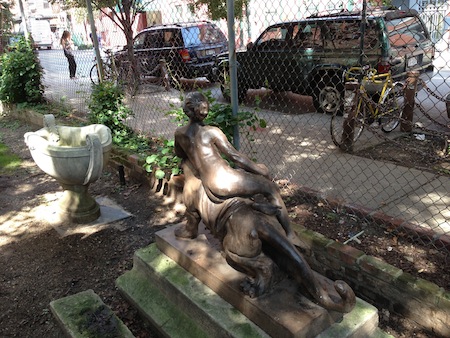 Anyway, with development plans afoot, sooner might be a better time than later to visit the Elizabeth Street Gallery and Garden. Just sayin'.