Inside Sara D. Roosevelt Park is one of Manhattan's more opulently planted community gardens. I've walked by the M'Finda Kalunga Community Garden a number of times but, it seems, never when it was open. So I never thought much about it.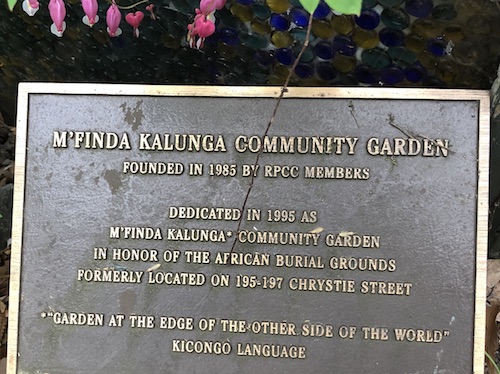 One early evening in early May, I found the gates open and the spring plantings practically bursting out of their spaces.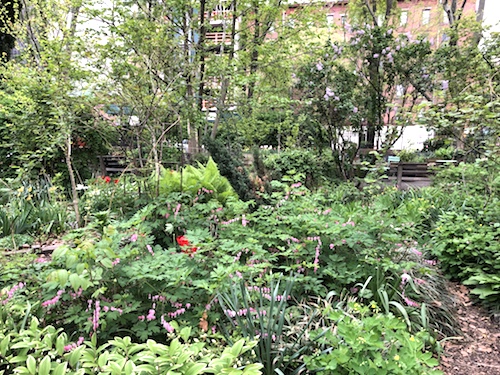 The garden was founded in 1983 by the Roosevelt Park Community Coalition. Its plots are planted and maintained by dozens of individuals and community groups.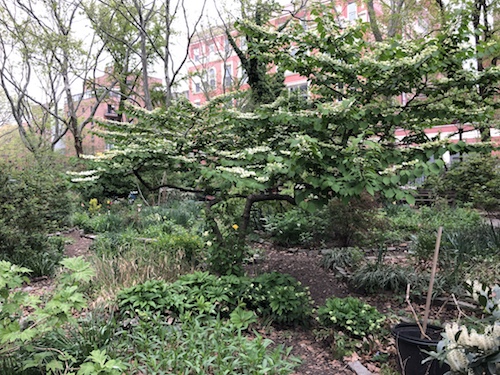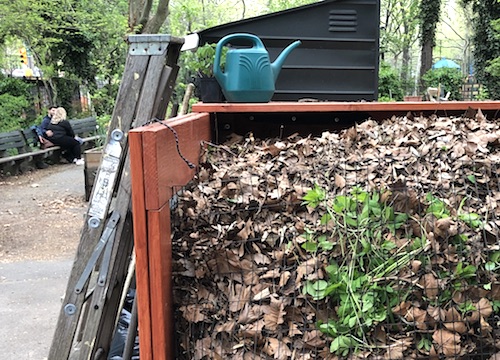 It's named in honor of the nearby African burial ground, which was removed in the mid-1800s, with the remains reinterred at Cypress Hills Cemetery in Brooklyn. The New York City Cemetery Project website has further information and maps. The Garden's own website has a more detailed history, and also lists the opening hours, which are mostly on weekends.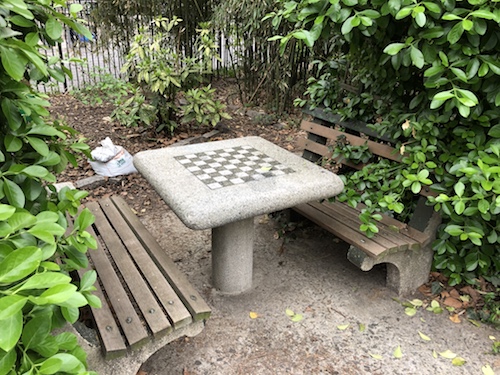 Hyperallergic wrote in 2013 that, while an estimated 5,000 people were buried at the nearby cemetery, "there are only 485 interments on Find A Grave's listing for the Cypress Hills plot." Some bones were found when the adjoining New Museum was constructed in the early 2000s. There could well still be remains under the streets.
That's true almost anywhere, though. Hyperallergic also noted that "It wasn't until 1809 that there was an ordinance that banned burials beneath streets and sidewalks." New York City is a great many things – among them, a ghost town.
All photos © Jon Sobel, Critical Lens Media