Down in SoHo, at the convocation of Watts, Broome, and Thompson Streets just west of West Broadway, sits a small triangular park – a sliver park, as these tiny oases are sometimes called. As near as my research can determine, it's part of the Parks Department's Greenstreets program, though I didn't notice a Greenstreets sign.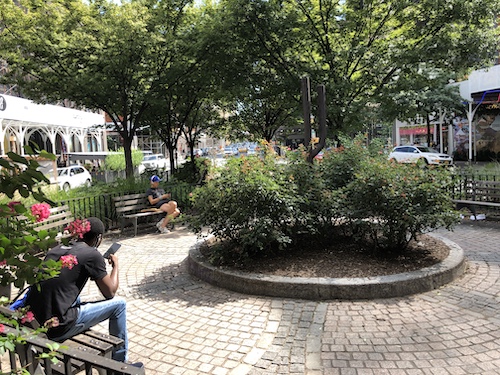 Forgotten New York explains that the island is a "result of latter-day street engineering, as prior to 1905 or thereabouts, Watts ended its eastern progress at Sullivan, but then it was extended to meet Broome just west of W. Broadway, creating the triangle."
Forgotten New York doesn't explain, and I can't tell you either, why the little park didn't get a name when, around the turn of the 21st century, it was landscaped with patterned stones, pleasant plantings (including a beautiful crape myrtle), a circle of benches, and a central sculpture. I think it deserves one.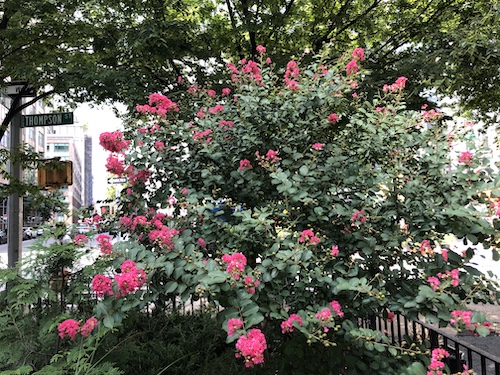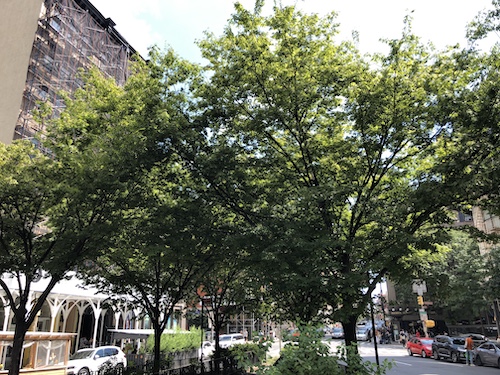 Fortunately, every neighborhood has its chroniclers, you sometimes just have to hunt for them. Soho Memory tells us that the park has been unofficially called Bobby Bolles Park, because before it was turned into a park, sculptor and pro welder Robert S. Bolles, sometimes known as Bob Steel, installed his works here – without permission.
As amNY reported back in 2003, "For years, Bolles' sculptures covered what was then an asphalt traffic island. Bolles, a Gypsy, carved the 'Tree of Life' on the site with a blowtorch from a large metal pipe. It was his last major work before he died in 1980." By then, though, he had received official permission to install his works, according to a 1979 profile by Francis X. Clines in the New York Times. Bolles and his work were notable enough to get a mention in the Fifth Edition (2010) of the AIA Guide to New York City.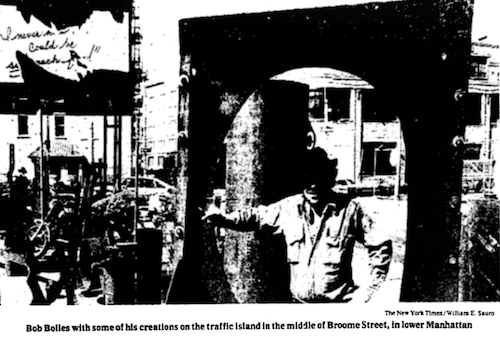 The city removed the sculptures when it made the park, but it seems one was re-installed, and in a place of honor. From what I've read of the "Tree of Life" sculpture, this isn't that one, but it does look like his work: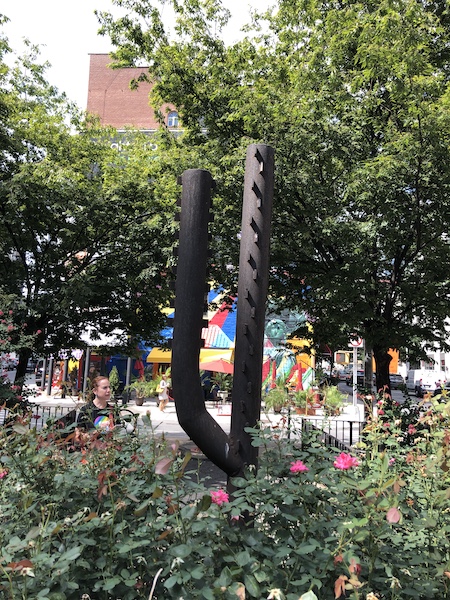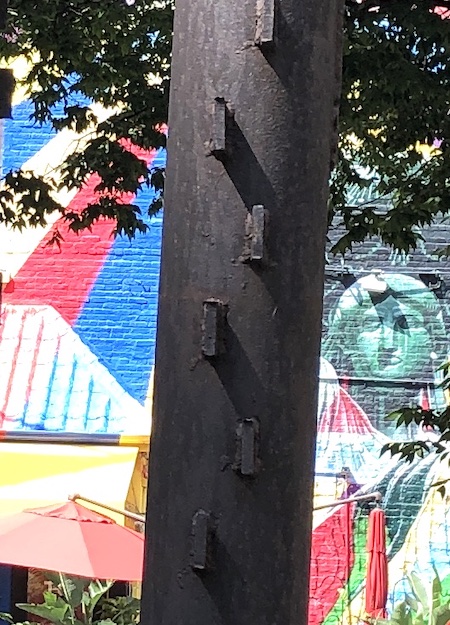 The little park narrows to a point at its eastern end where it stabs West Broadway.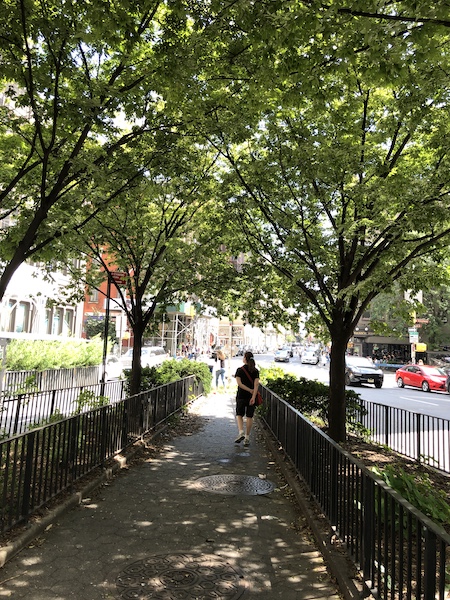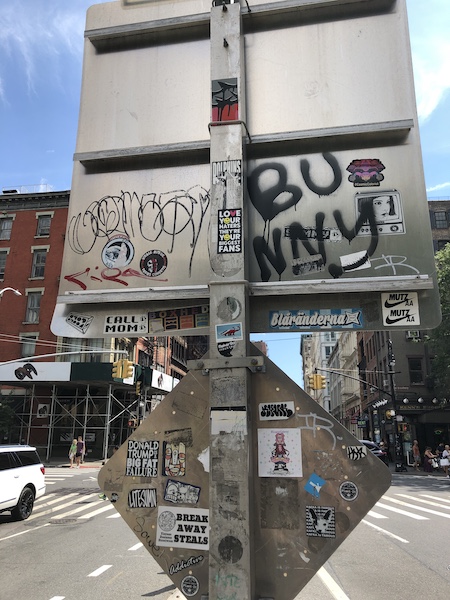 No, the passions of current politics haven't bypassed this obscure little spot.
But it's good to be reminded that continuity can sometimes be found if you look hard enough. Sometimes a locally legendary character will, decades on, be memorialized, even if unofficially, in the urban landscape on which he had at one time a notable influence. Bob Bolles didn't live to see the world brought to its knees by COVID-19 in 2020, the Twin Towers fall in 2001, or even the Mets win the World Series in 1986. But in this unnamed little park in SoHo, he lives on.
All photos © Critical Lens Media