Readers of this blog know there are hundreds of outdoor activities and places to explore throughout the five boroughs of New York City. One thing hard to come by, though, is a place to climb.
One poor woman was so desperate she resorted to scaling the base of the Statue of Liberty. (I know, it was a political protest. But look at the form her activism took, and don't tell me she wasn't a climber at heart.)
Aside from Lookout Hill in Prospect Park, and a few stretches of path in Inwood Hill Park and Wave Hill, the best most NYC kids can do is clamber up Central Park's schist outcroppings.
That is, until the masterminds of Governors Island opened the Governors Island Hills in July 2016.
Back in August 2015 when we last visited, the project was still under construction, the hills inaccessible mounds of dirt crowned by backhoes.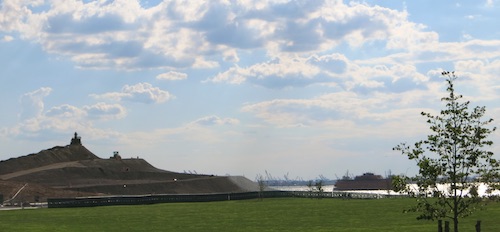 Today visitors to this still-evolving former military base in New York Harbor can climb to their heart's content.
The easy, long route up the highest hill, called Outlook, follows a gently sloping, switchbacked, ADA-compliant paved path.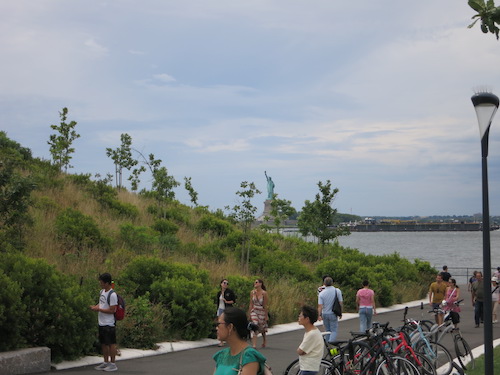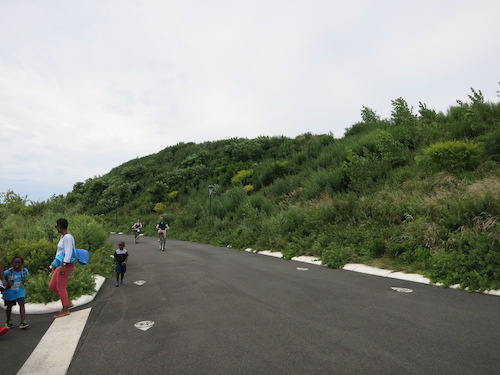 Naturally, I prefer the rock scramble, built from the remains of an old sea wall.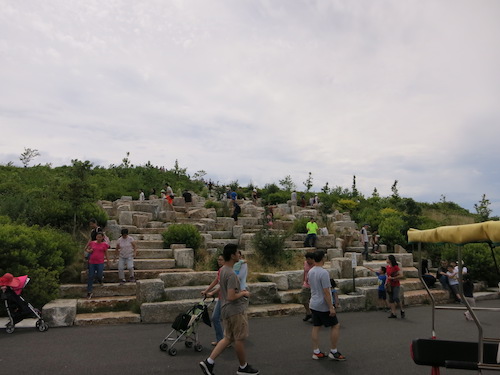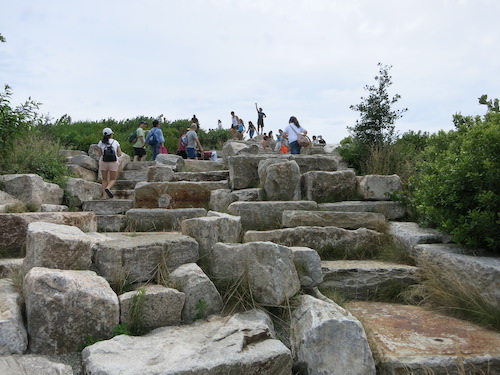 I spotted some kids loping up one of the other hills. I'm not sure whether this is the one called Discovery or the one called Grassy. Whichever, that's the kind of fun I always want to have.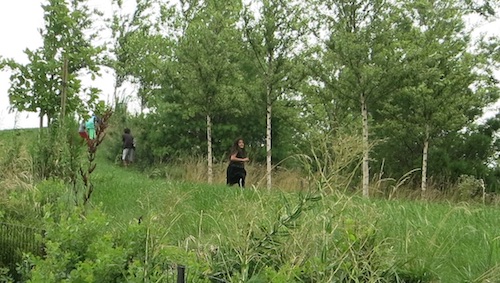 There are actually four hills: Grassy, Discovery, Outlook, and Slide. Slide provides the most organized fun, with slides of various heights and widths. The age limit is supposed to be 14, but we saw plenty of young adults partaking of the joys of gravity. Fourteen seems a pretty silly cutoff, anyway. Many kids that age have reached adult size. So what's the point of allowing a 14-year-old but not a 15-year-old?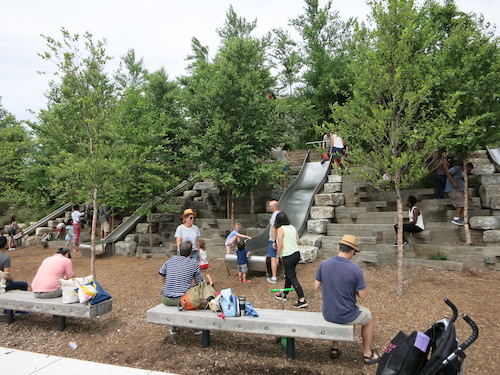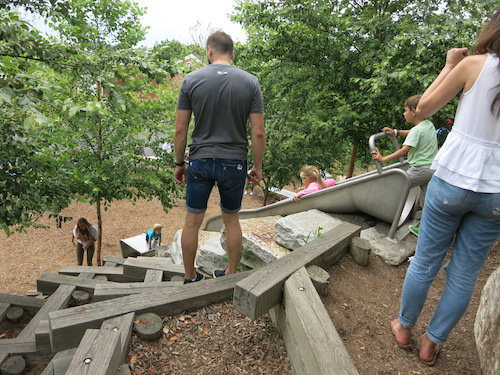 In addition to the satisfaction of simply getting oneself up to 70 feet above sea level – something you otherwise can't do in the vicinity of Lower Manhattan without being inside a building – you're rewarded with a great view of the harbor and skyline from the peak of Outlook.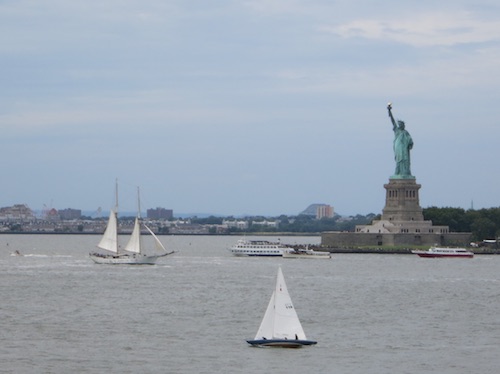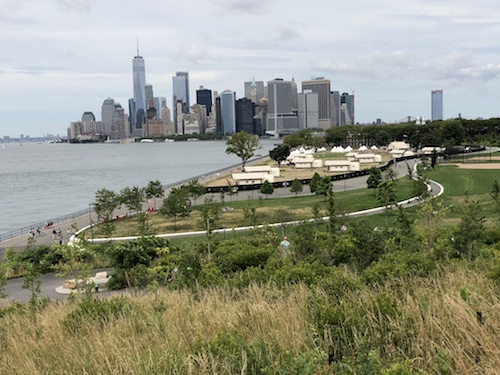 When you go, though, don't just take in the vista. Also give a thought to the brains that went into the construction.
The plan was to build Outlook out of rubble from the buildings that used to be here, notably Building 877, supplemented by dirt and gravel barged in from upstate quarries.
But the result would have been too heavy for the 100 or so feet of "loose, crappy soil" beneath to support, as the project's geotechnical engineer, David Winter, told Curbed in a fascinating article on The Hills and Dutch landscape architect Adriaan Geuze's whole Olmsted-inspired design of the Governors Island project. (The title of the article: "On Governors Island, the World's Smartest Hill.")
To solve the weight problem, they considered using foam. But that just seemed, well, too unnatural, and would have been hard to work with given the setting.
Instead, Outlook is bolstered by Mechanically Stabilized Earth (MSE) – fill layered in plastic fabric (see this Informed Infrastructure article for photos and more technical information) – and lightweight volcanic pumice. Buried electronics keep an eye out for unhealthy settling, and irrigation and drainage are built in.
But to look at – and to climb – you wouldn't know any of it.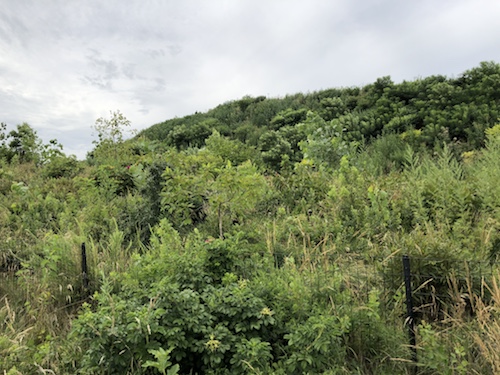 All photos © Jon Sobel, Critical Lens Media