Castle Island Point Park was the final reward of our walk that began at the NYC Ferry's Soundview terminal in Clason Point Park, snaked along Snakapins Path through Pugsley Creek Park, and wound around said creek. It doesn't feel like New York City at all as you approach the edge of Castle Point. More like a seaside resort in some almost-rural sort of place.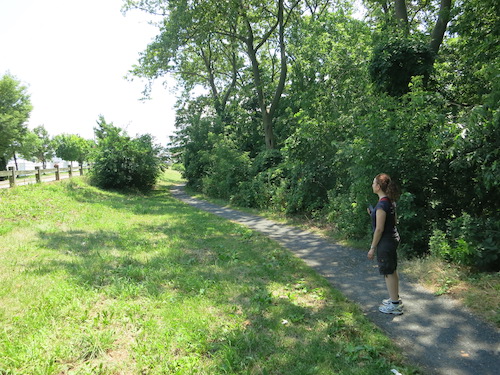 Here at Castle Island Point one comes closest to the sublime.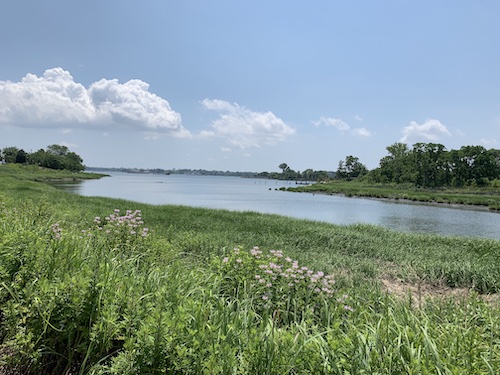 With the mouth of Westchester Creek on the east side, the mouth of Pugsley Creek on the west, and the East River straight ahead leading into the Long Island Sound and the Atlantic Ocean, Castle Hill Point is one of the New York City waterfront's many excellent spots for observing water-loving birds. This heron, for example (I think it's a great blue heron):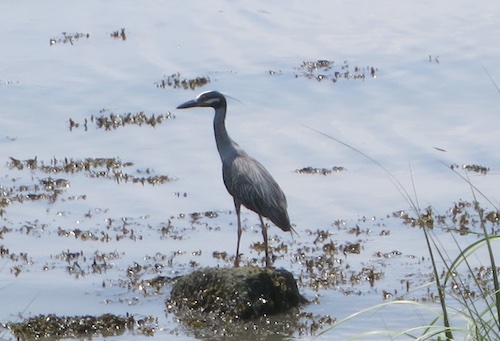 And this egret, a great egret I think. (Egrets, I have read, are also a type of heron):
Look away from the water and you might catch a pretty bird too. A juvenile robin, for example: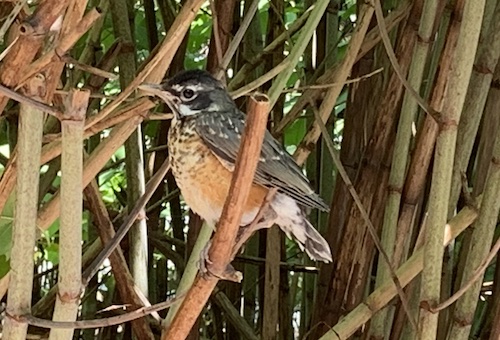 After an unsuccessful attempt to find a bathroom (Blackgal Sea Food is a takeout spot that doesn't offer one) we headed back the way we had come, onto the Wappinger Trail, which turns into the Snakapins Path, which leads through Pugsley Creek Park, and then through the streets back to Clason Point Park, where we boarded an NYC Ferry, which had a bathroom, and back to Odyssey HQ where we plotted our next adventure – which takes us to several parks in Staten Island that I hadn't been aware of even though they're very close to Snug Harbor. Stay tuned!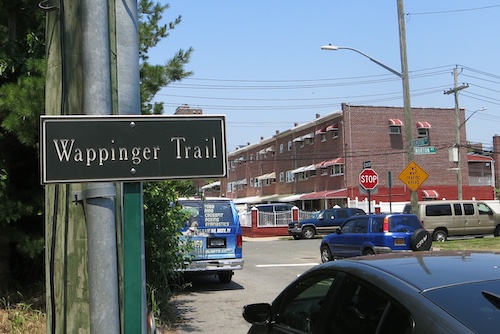 All photos © Critical Lens Media