Yet another new park opened this eventful summer of 2019 in New York City. North 5th Street Pier and Park in Williamsburg, Brooklyn gives the neighborhood significantly more access to the waterfront. Just weeks after opening, the park was well used by after-work sun worshippers on a breezy early Friday evening in September.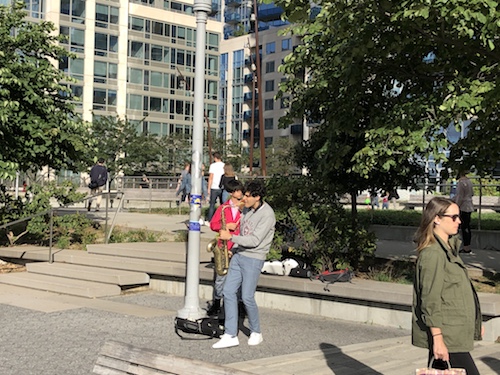 Naturally, it doesn't hurt that the NYC Ferry's North Williamsburg stop is right here. Or that the views are fantastic.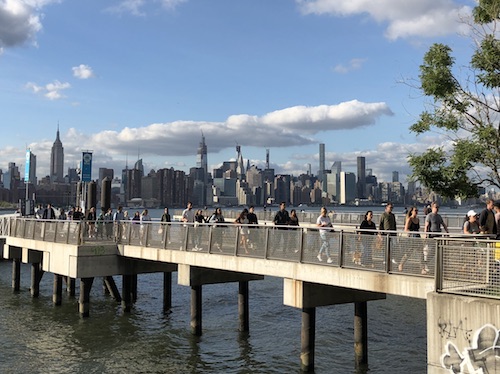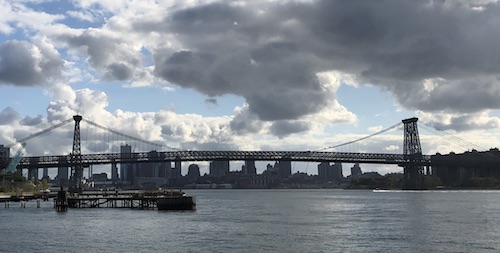 With very long piers and extended stretches of boardwalk, you can actually get in a decent walk.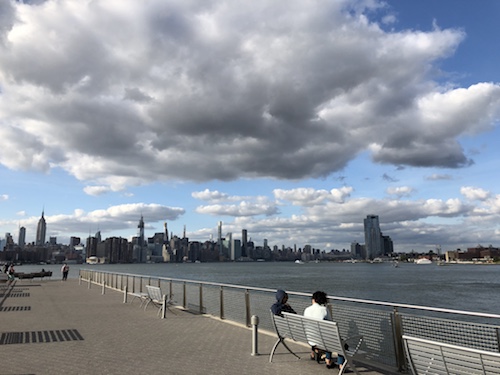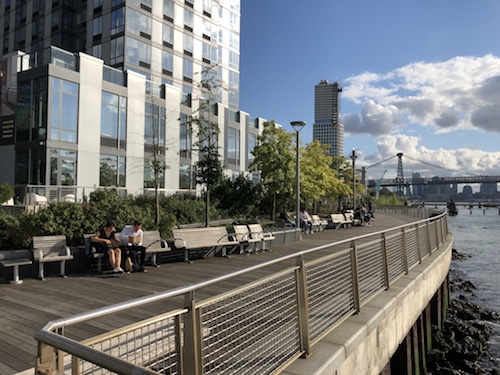 There's even a sculpture set to play under, "Crescendo" by Mark Gibian.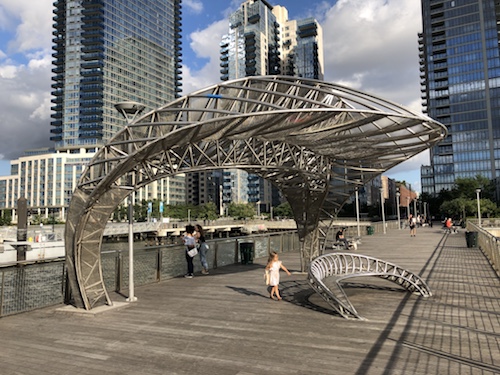 Face away from the water, and you feel more like you're in an urban plaza than a park. But with modern furniture to camp out on, and relatively inoffensive architecture as a backdrop, that's not so bad.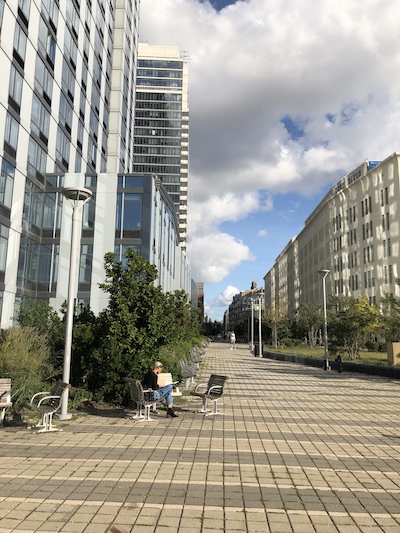 One pier is lined with turf for yoga or – whatever.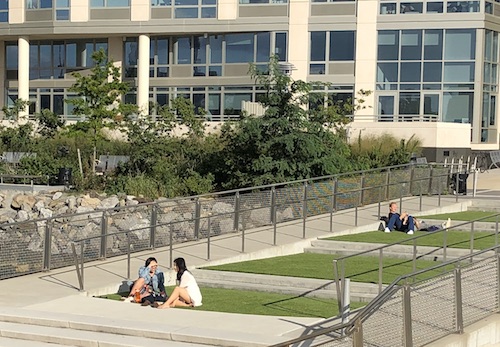 Most everything here is brand new, but there are a few signs of history. Dusty grass pokes up between the boards near Charlie Chaplin. And there's a rusty old bus or trolley stop, a remnant of something. What exactly? I don't know.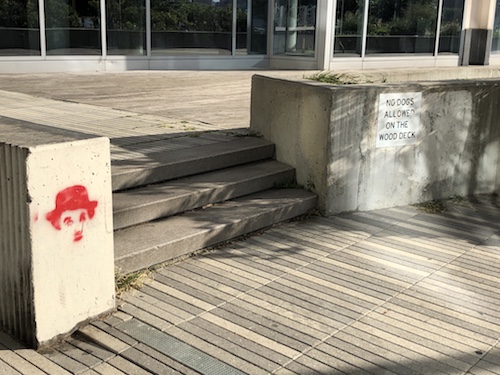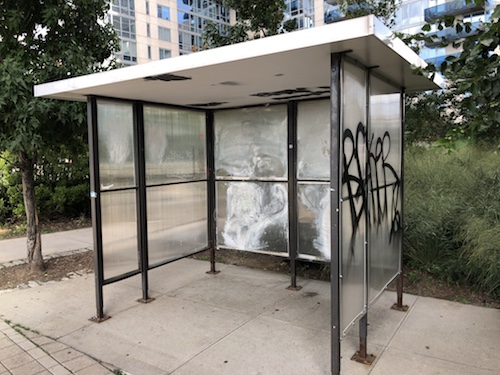 All photos © Jon Sobel, Critical Lens Media