I've been to Coney Island and Brighton Beach plenty of times over the decades – in the case of Coney, since I was a wee kid. Still I had never sojourned further east on that same peninsula to Brooklyn's Manhattan Beach Park. This lapse was finally remedied on Labor Day Sunday, thanks to Mrs. Odyssey who knew the lay of the land (and sea).
Far fewer folks hit Manhattan Beach than crowd its better-known neighbors, in part because this beach is a bit of a hike from the nearest subway station (Sheepshead Bay). But that's where the adventure begins, with a walk down lively Sheepshead Bay Road, ending up at Emmons Ave. which runs along the northern edge of Sheepshead Bay (the bay itself).
The bay is really more of a channel cut into the bottom of Brooklyn, frequented by water birds (including swans) and home to leisure craft and chartered fishing boats.
A long, clattering wooden footbridge clad in fading blue paint takes you across the bay to Manhattan Beach, the neighborhood.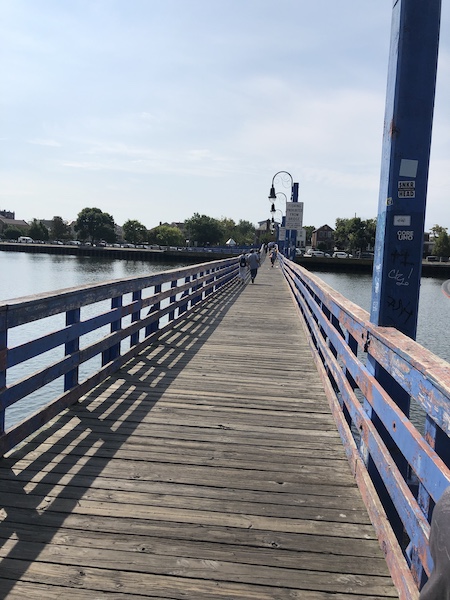 The Hidden Waters Blog reports that the bridge has the rather funny-sounding distinction of being the "longest pedestrian-only bridge across a waterway that is inside a borough."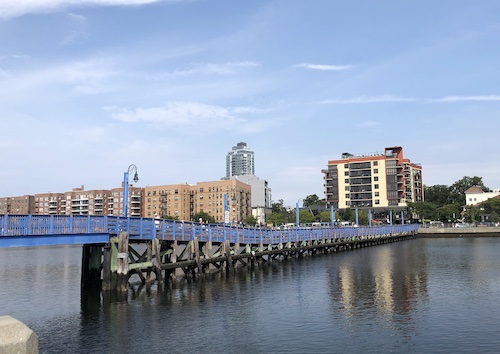 The same post has a drawing of a much more substantial bridge, never built. Probably the residents of the tony Manhattan Beach neighborhood wouldn't have welcomed Coney Island-sized crowds scrambling down its streets on the way to its beach. Manhattan Beach, I am told by a reliable source, is one of New York City's five most expensive neighborhoods.
The strand was sparsely populated although it was a warm late morning on Labor Day Weekend.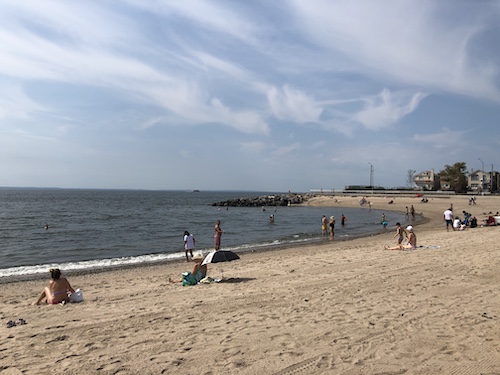 Few concessions had yet been conceded.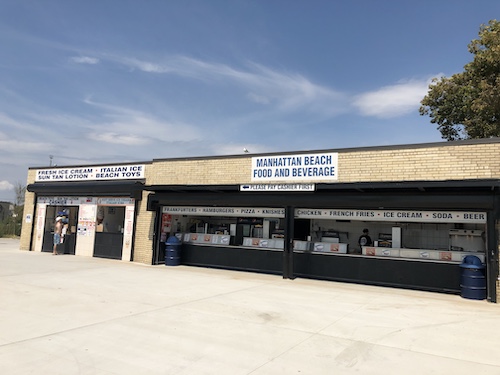 But slowly more people arrived.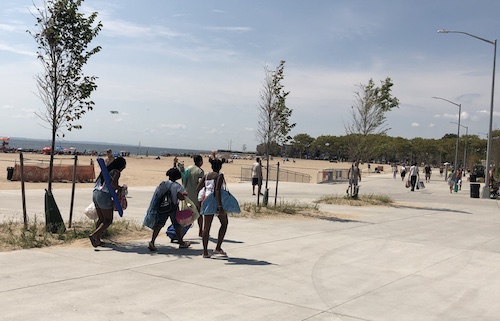 By the time we left two hours later the lunchtime crowd at the picnic area had started to take on a festival atmosphere.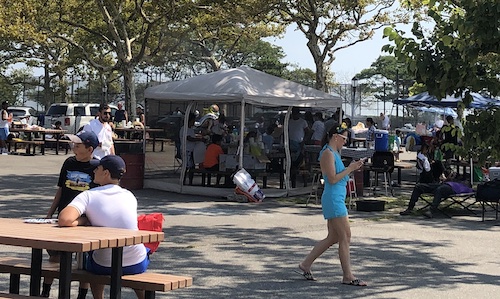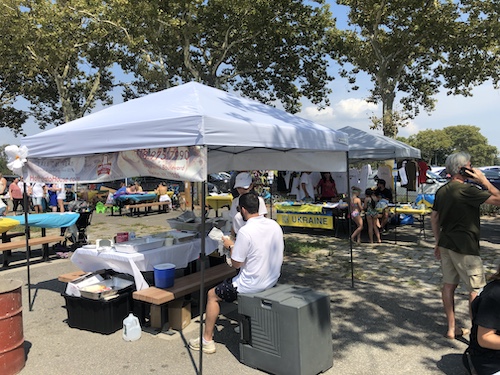 Walking through the park's eastern side back out towards the street, we encountered a tree that really, really wanted to be playing handball, a field of rocks that was a pure mystery, and a little boy hoping against hope to be hit by a tennis ball.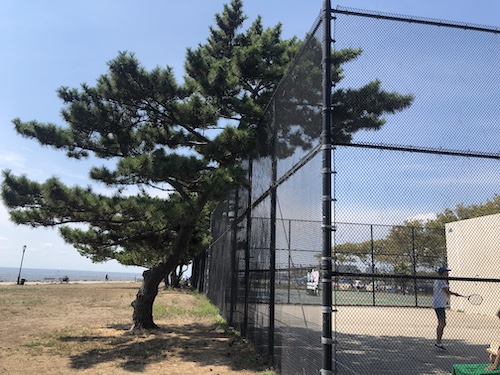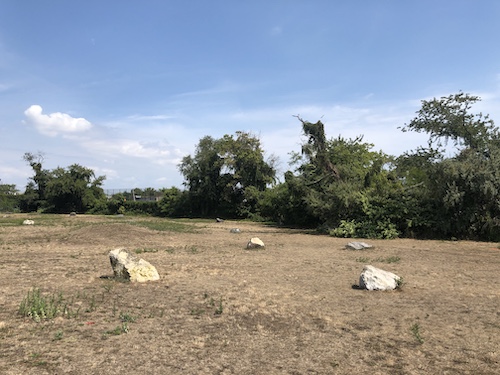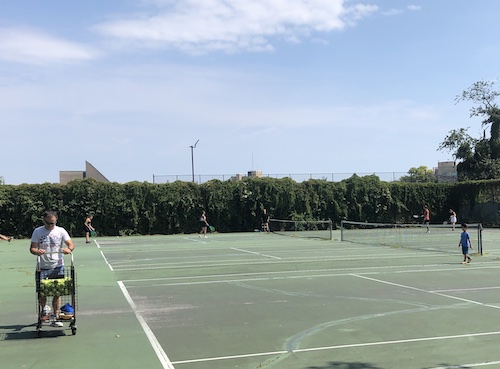 There's actually another, tiny beach even further out near the end of the peninsula called Kingsborough Beach, but it's restricted to the good people of Kingsborough Community College.
The sun got hotter and hotter as we headed back to town along Shore Boulevard Mall – also a Parks Department responsibility.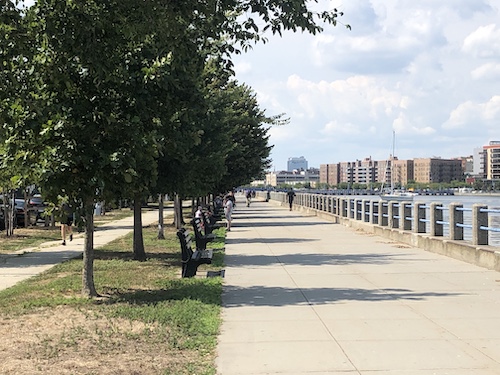 Signs on a building visible from the elevated subway station broadcast the multiethnic nature of Sheepshead Bay. A Russian tailor, a Turkish Hair Salon, and a law firm with Italian roots doing business in English and Spanish.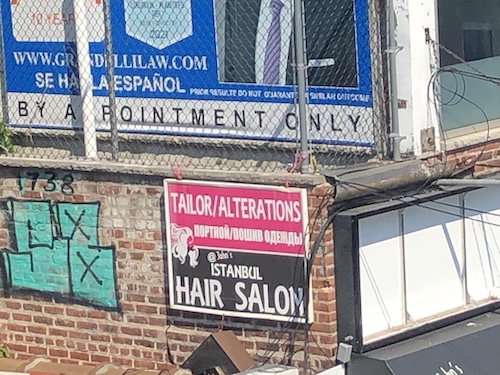 Finally: To partake of that festival atmosphere I mentioned from the comfort of your domicile, please enjoy John Philip Sousa's "Manhattan Beach March."