Exhausted from a jostle through the tourist-thronged Little Island? You'd never know it, but right next door is a quiet new oasis with great views and far fewer people.
As of this writing, to reach Pier 57 Rooftop Park you have to follow crude signs a long way around to the side of huge Pier 57.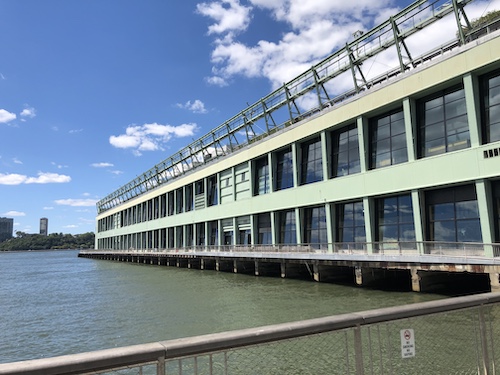 Privately financed by arrangement with Hudson River Park, the pier's redevelopment is to result in "a mixed-use development with retail, office and public open space, among other uses."
Google's new offices are already here. City Winery has settled in. And perched atop it all is a weird new two-acre park.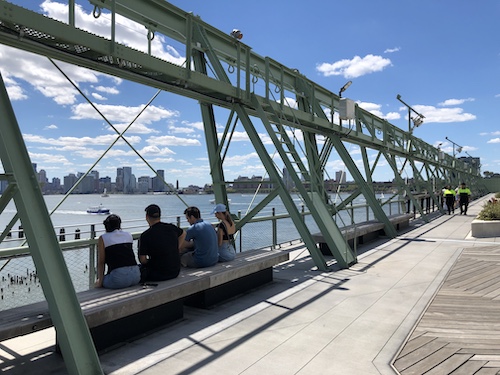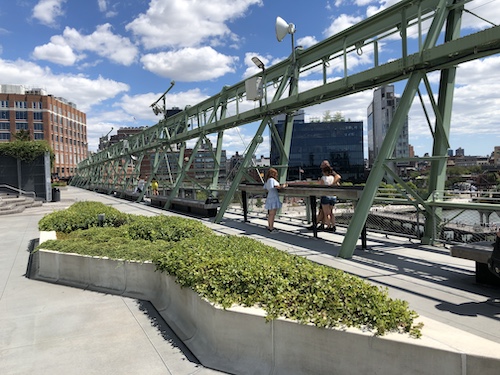 Not too much green space up here. But folks are colonizing what there is.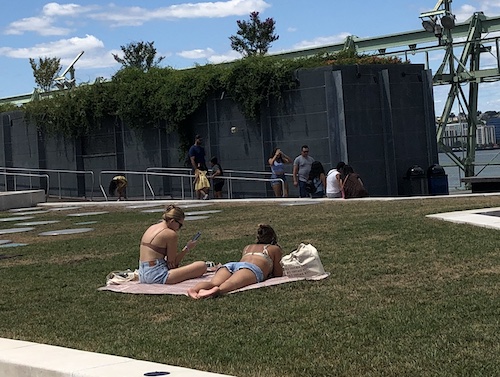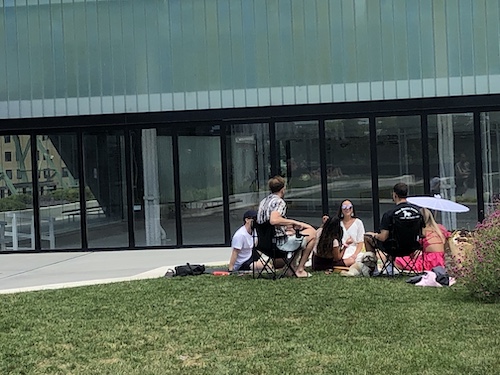 Not a lot of shade either.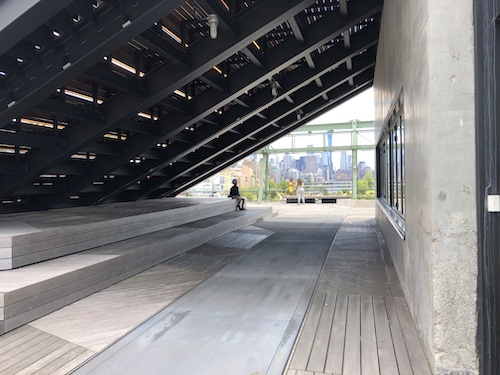 A few springs of color liven the place up.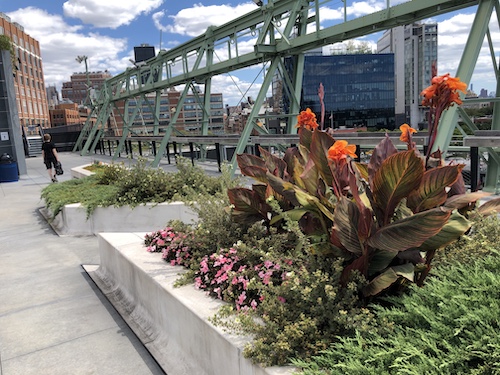 But it's mostly a place from which to look at the river, the lower Manhattan skyline...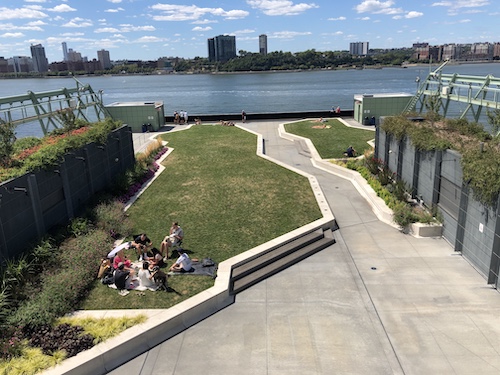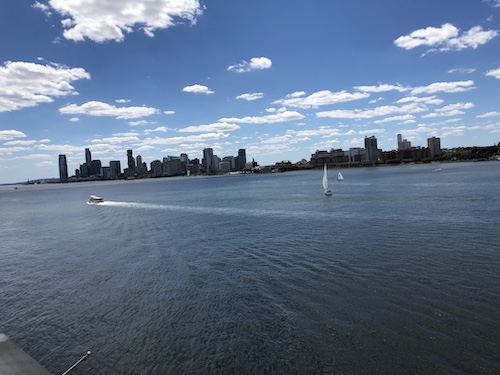 and Little Island.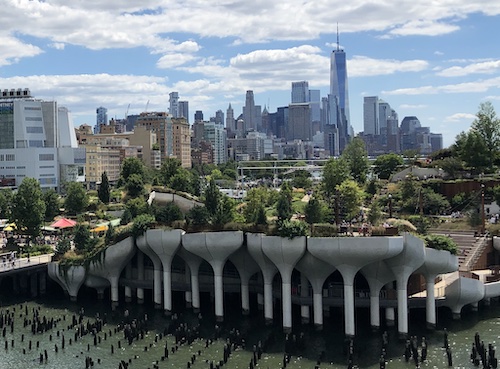 You could definitely get in your stair-climbing exercise here. (There are elevators to the main level, though.)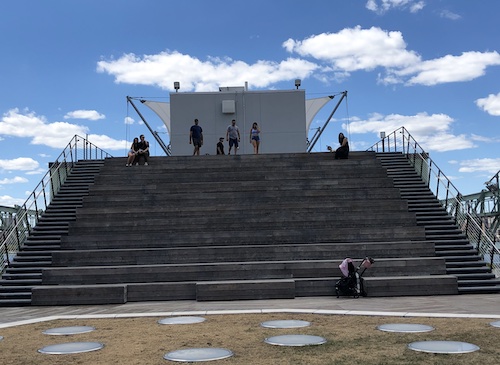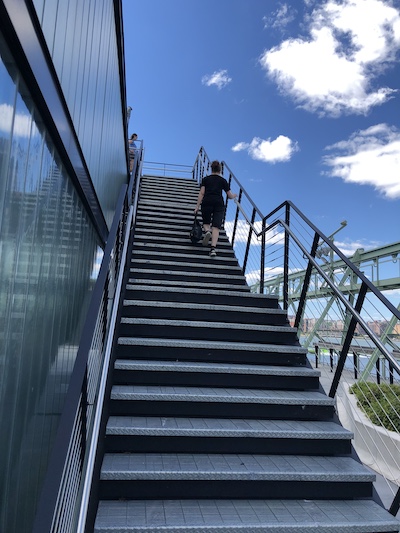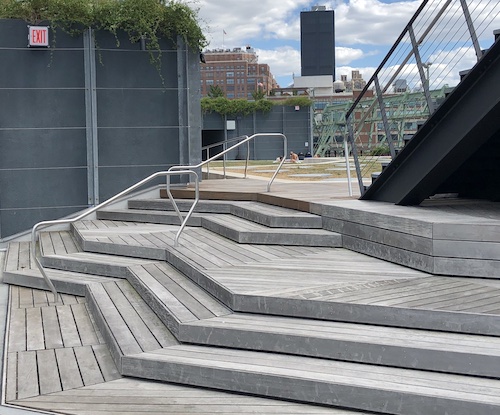 Pier 57 is a huge blocky building with, to my amateur eye, no redeeming architectural value. It is on the National Register of Historic Places, however. In the 1950s it was the terminal for the Grace Line's ocean liners and cruise ships. Later the Transit Authority used it, but it was closed up in 2003. It's nice to see places like this come to life again.